The Dhammakaya Foundation Presents Non-perishables to Pattani Province
During the month of August 2012, a group of Kalyanamitra (virtuous friends) from Pattani Province was delegated by the Most Venerable Phra Thepyanmahamuni (Dhammajayo Bhikkhu), president of the Dhammakaya Foundation and abbot of the Dhammakaya Temple, to represent Kalyanamitra from around the world in presenting non-perishable foods to monks and novice monks in Pattani province who have been affected by the unrest in this region.The non-perishables were given to 16 temples and representatives for the teachers and people living in that region as a show of support. The non-perishable foods, collected from the Almsgiving to 2 Million Buddhist Monks from 77 Provinces throughout Thailand Project, were presented at an event held at Ditthawas Temple in Tha Kam sub-district of Panare, Pattani province; with Mr. Boonthai Kansiri, Panare Chief Officer, serving as the event chair.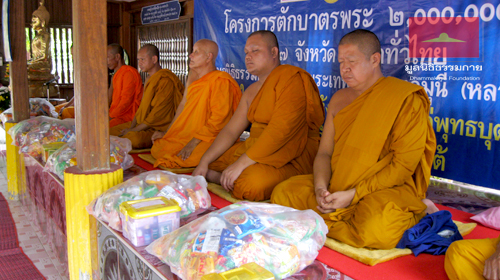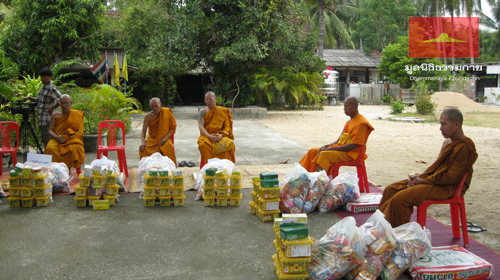 The non-perishable foods consisted of instant noodle, rice, canned goods, medicines and medical supplies. Providing aid and assistance to this area of distress each time has brought a great deal of relief, comfort, and happiness to the venerable monks and people residing in Pattani province.